Where great accountancy careers start!
Whether you are starting your career journey, returning to work after a break, changing careers, wanting a qualification to reflect the skills you already have or just wanting to learn something new, Accountancy Learning has got you covered.
If you are not sure which AAT qualification is right for you, please click on the relevant button below:
Are you curious about your study style?!
This short quiz is designed to help you understand whether your background, experience, and learning preferences align more with self-study or with tutor-supported learning. Click the button below to find out.
Check out our 2021 AAT Pass Rates
AAT Worldwide Average
83%
AAT Worldwide Average
74%
AAT Worldwide Average
66%
As the AAT Distance Learning Training Provider of the Year 2019, this is what we are renowned for: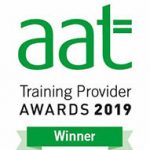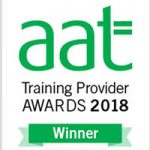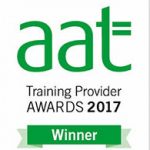 ...and that is why we are multiple AAT award winners!
I just wanted to say a massive thank you to Accountancy Learning for a wonderful AAT programme. During the first lockdown I started an AAT Level 2 course with you and I chose a self-study course because of my circumstances. I think it's great that you offer a self-study option for the students with low budget. Being a foreigner with not much working experience in the UK, I felt quite stuck in terms of my career, working in a restaurant. But thanks to the great online course you provide, I managed to achieve the qualification with a distinction (an overall score of 97%), and I'm very happy to say that I started a new job last week as an accounts assistant at a law firm! While I am realising the accounting for solicitors is a whole different area, I do believe that it was my AAT qualification that gave me the chance to get into accounting! So thank you very much and I will definitely recommend your course to others who want to study AAT.
Just a quick email to say how much I enjoyed my course with your organisation and how grateful I am to your tutor (Pat) who has helped me through. She was approachable, informative and supportive throughout. Doing a course with Accountancy Learning is a very different experience to many other online courses I've done in the past. You're doing a great job. Thank you.
"Everyone was brilliant with quick reply times and answering any queries I had. Also messaging me to see how I was getting on with my studies helped to keep me motivated (as well as receiving student of the month!) Accountancy Learning is a brilliant place to study AAT qualifications, the staff are so friendly and want you to achieve the best possible. It is nice that you can book an exam when you feel ready and confident enough! Thanks to Accountancy Learning, I have managed to start a career in accounting with no previous knowledge before starting my Level 2. Tasha has just completed her AAT Level 3 and is about to start her AAT Professional Level (Level 4)."