Distance learning is incredibly relevant and important in today's digital world, especially after experiencing the recent pandemic which saw many educational institutions switch to remote teaching/learning.
If you're thinking about pursuing a course via an online programme and you're feeling a bit unsure about what to expect, you've landed on the right page! My name is Ben, I will aim to provide some positives and negatives of distance learning to try and make the decision process easier for you!
The pros of distance learning
As far as the benefits go, here are a few reasons I would like to highlight:
Firstly, the flexibility and convenience it can offer is second to none, all you need is an internet connection and your away. This is a particularly important benefit for people who live in rural areas or have mobility issues that could make travelling to a classroom, challenging.
Secondly, in a lot of cases, distance learning can be more cost-effective than traditional classroom-learning as it eliminates the ned to pay for things like transportation, housing, food/drink etc. making the education itself more accessible to a more diverse range of students regardless of their socioeconomic status. Yes!
My final point is the way it reflects the increasing importance of digital technologies throughout one's life, across both education and training. More and more jobs these days are asking for people to be clued up with their digital skills as well as being able to learn or work remotely.
Generally, distance learning offers a range of advantages that make it an attractive option for the modern-day student, it can be incredibly valuable and rewarding too. The flexibility, convenience, cost-effectiveness, accessibility, and variety of options make it a powerful tool for education.
People always tend to be happy with more options; a choice of courses, programs, and degrees that may not be available locally to a student could be the thing that carries them away. This is also something that could open numerous doors and promote personal growth, cool, right?
What an AAT Tutor thinks about distance learning
If you end up enrolling onto a course and settling into learning from home, hearing the thoughts from someone with experience can be reassuring.
For an insight into someone else's perspective on the matter at hand, one of our AAT Tutors, Pat, wrote a blog during the later part of 2020. Pat wrote about her view of distance learning, why you SHOULD give it a go and what she believes is the secret weapon for getting it done: The Distance Learning Secret Weapon – Accountancy Learning
The challenges of distance learning
Self-motivation – learning from home can require a high degree of discipline for the learner, students wouldn't have to attend a class or interact with a tutor meaning it can be challenging to remain focused.
Technical issues – we've all experienced the classics: slow internet, software failures, hardware issues or technical glitches. These things can disrupt the learning process and make it difficult to access course materials.
Limited support and feedback – you might end up missing the social interaction that comes along with attending a class, if you are someone who can easily feel isolated; this could also have an impact on engagement. Also, you may receive less feedback than you are used to as a lot of courses can rely on automated grading systems.
By understanding these challenges and developing strategies to overcome them, you could still benefit from opting for a distance learning course.
Following into the next section of this article, I will discuss and provide some of these tips and strategies to help you make the right choice for yourself and gain a clearer understanding of what distance learning can feel like.
Some nifty practices for learning remotely
So, some practices for making the most of distance learning:
Establish a routine – you might be surprised how much a basic routine could help you feel on top of things!
Stay organized – keep track of your work and deadlines and you'll be sure to succeed!
Stay connected – get involved in online discussions, group projects and discuss with your peers.
Seek support – take advantage of support services and you could increase motivation.
Take breaks and practice self-care – focus on yourself and allow short breaks as and when, mediation and deep breathing can also help you to relax during a demanding course.
Develop practical skills – to mitigate the limited hands-on experience that comes along with distance learning, seeking out internships or apprenticeships could help with this one
Here is a site that has detailed some useful resources and tools that can help you with distance learning: Best Virtual Learning Tools – EducationalAppStore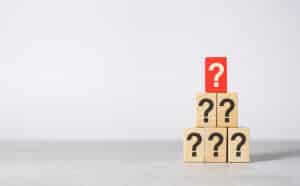 Ask yourself: Is it right for me?
If you're still struggling with making the decision, it could be helpful to ask yourself:
Do I have enough motivation to commit to distance learning?
Do I have the time to complete a distance learning course?
Do I feel comfortable with distance learning as a style of learning?
It's not for everyone but many of the questions you may have about pursuing distance learning can be answered! If you feel ready to roll with a course via distance learning that really works for you – consider Accountancy Learning!
Get involved with an award-winning provider!
We specialise in distance learning and are proud to be the AAT training provider of the year winner from 2017 through to 2019. With all of our course packages, you can study from the comfort of your own home at a time that suits you and your lifestyle.
You might also be aware of our apprenticeship offering, if that is something you are interested in instead, you'll probably find this useful: Home Page – Accountancy Learning: Apprenticeships
We believe that we can give you the best start for a great career in accounting, whether you're making the first step, returning to work after a break or changing careers, Accountancy Learning has got you covered.
Head over here to browse our current packages and get enrolled: Courses – Accountancy Learning
If you have any questions, please get in touch with us, we are always happy to help.
Call us: 01392 435349
Email us: [email protected]
Message us: Facebook