Can we reimagine self-confidence?
A bit about me
Hey. If you are reading this, you're probably interested in some kind of accountancy training, that's great! If not, that is also great! As you may already know, we are an accountancy training provider based in Exeter, specializing in AAT courses, distance learning and apprenticeships. My name is Ben, I'm the new kid on the block. The block being Accountancy Learning HQ, here in Exeter. Although lots of things still feel new and challenging, what I can say is that it has been great so far to be a part of this team and I am truly thrilled to be onboard.
A part of my role here is to create blog posts, I would like to use my position and this online channel to offer support, advice, study tips, updates, and anything else that could help you with your studying. To get things going, I'd like to use this first post as an opportunity to introduce myself and to also share something that I think is worth talking about, something that could help you on your learning journey.
Firstly, I would like to talk a bit about confidence. I think that learning how to do anything can be incredibly difficult, whether it's learning how to play a piano, learning how to read in a different language or maybe learning how to be savvy with numbers. The point is, it all takes an awful lot of energy and motivation, so a bit of advice and a few tips in the process could make things feel a tad easier.
My perspective of confidence
For me, confidence has always been somewhat of a struggle. It's a funny thing – not 'ha-ha' funny, funny in the sense that it's something that can feel a million miles away when really, it's a feeling that we are getting more familiar with every day, even if it doesn't seem that way.
I don't want this to seem like I am searching for ultimate self-assurance or that I think being extra-confident is the way to get things done, but I do think that it is important to help each other in building our own confidence, to then feel like we can all make meaningful decisions and give our own thoughts more trust. I believe that one of those common desires we all have is to feel that righteous sense of confidence within the innumerable situations that life can chuck at us. Everyone deserves to believe in themselves and the things they are passionate about.
Now, you may be thinking: "What has this got to do with accountancy?" or maybe even: "Who does this guy think he is?" And in answer to those questions, I would say: bear with me! So, I'd like to share a few tips that could give you that confidence boost you needed to get you over that next hurdle. You may have that friend that always says: "Just be confident!", to which I would argue, to a non-confident person, is, quite unhelpful. I want my advice to feel timeless and these tips to flurry to the front of your thoughts when you most need them, to hopefully steer you in a helpful direction!
5 Tips
Let's work on this together, one step at a time. Whatever you're working towards IS in sight and hopefully, a bit clearer after reading this today. Here are the 5 ideas I would like to share with you: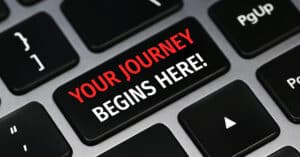 1. Make the move
This is easier said than done but making that decision in your brain to sit down, focus and get the job done, right here and right now could be the first, solid step you needed. Try not to overthink the task at hand, take a moment to focus on your breathing and slow your thoughts down. Let the sunshine onto your day through any clouds that might be in the way – this task could soon feel like a breeze. You want this, and you've got it.
2. Be willing to put up a fight
We must be open to the idea of facing our fears, it's scary and it's weird but, it's true. This is one of those cliché ideas that often is overlooked but it really is so crucial; it's a fundamental process in levelling up and ultimately being a stronger version of yourself. Stay interested, be open minded and remember that these fears that we don't always feel up to confronting are often manageable when we dig a bit deeper into what's going on in our mind. Let's lean on each other and talk things through, you may be surprised that your colleague is going through the same thing.
3. Provide yourself with structure
Working towards something like an AAT qualification can be extremely rewarding but also a bit daunting – it may give you another thing to juggle, so it is even more important to prepare yourself for the days ahead. Give yourself visual cues, set that reminder, create a to-do list, make use of an old diary you received for Christmas – it really will make things clearer and more approachable. If you prefer having someone to offer guidance as a way of finding structure for your studies, I recommend checking out one of our tutor-supported packages:  AAT Level 2 Accounting – Accountancy Learning
4. Get friendly with being wrong
Making mistakes is just a part of being human and eventually makes us better, it doesn't feel nice to be the one in that seat, but I promise you'll make it out alive. If you don't give it a go, how will you know? I think that making the mistake shows you had the courage to give it a go in the first place (well done!), it gives you an opportunity to learn/gain experience and provides you with an opportunity to not only go further in your studies, but also to become a stronger individual. Don't let that slip-up dampen your day, lets shift things around and see it as the beginning of what's to come, instead.
5. Make a deal with yourself
Finally, confidence doesn't come from anyone but yourself, just you. What I mean by this is that to tap into your own sense of confidence, you should get to know yourself more and understand what you need, to make it work. I would suggest having a go at exploring these tips and be open to things changing – even if it feels terrifying. You should trust yourself and your own ideas, trust the things that you feel are special and important because then, no matter what anyone else has to say on the matter, you will have more confidence in what you can achieve. If you prefer to work on your own and thrive with extra flexibility, give our video about the self-study package a watch: Why choose the Basic (self-study) package for my AAT course? – YouTube
I hope that this has been somewhat helpful for you to read, if you're studying an AAT course, in the process of enrolling, getting back to an enquiry with one of our team or just here for fun, the message I am trying to share is – there is always support available and a mistake is just another word for progress! Building your self-confidence is personal, ongoing, unnerving and rewarding. It also takes a long time, so it might be an idea to give it a try soon, but when it feels right. I wish you all the best with your studies and I look forward to the next one!
If you have any questions, please get in touch with us, we are always happy to help.
Call us: 01392 435349
Email us: [email protected]
Message us: Facebook