We've certainly been getting into the festive spirit here at Accountancy Learning and we hope you are too!
In just a couple of weeks' time, many of us will be tucking into our traditional Christmas turkeys, puddings, cakes, mince pies, chocolates and probably a significant amount of bubbly, so we thought it would be interesting to take a look at how the festive meal is enjoyed in other countries around the world (I don't know about you, but I'd definitely give one or two of them a miss!!)
Firstly though, to get you into the Christmas spirit (hopefully!), do take a look at our Christmas video here, where you will see us as you've never seen us before (we even managed to persuade Simon to don a rather dubious-looking Santa outfit!)

OK, so that might have completely put you off your Christmas dinner, but just in case not, here is what others around the world may be enjoying for their festive feast:
Christmas Feasts Around The World!
For starters, unlike the UK, in much of Europe (unlike the UK), the main meal is held on December 24 (and for most, there is not a speck of turkey!)
Here are a few of the tasty feasts on offer:
ITALY: most families avoid meat on Christmas Eve in favour of The Feast of the Seven Fishes, where delicacies such as fried eel are the star of the show.
SWEDEN: Christmas ham broiled and glazed with eggs, breadcrumbs and mustard. Once it's been prepared, you can enjoy 'Dopp I grytan' (dipping in the kettle) where you dunk hunks of bread into the fatty ham broth (added to it are boiled whitefish, smoked, cured and pickled meats and cabbage flavoured with dark syrup).
PORTUGAL: The traditional Christmas cake is 'Bolo Rei' (King's Cake). Typically, a small gift (token) and a broad bean are hidden in the cake. If you get the token you are allowed to keep it. If you get the bean, you have to pay for next year's Bolo Rei!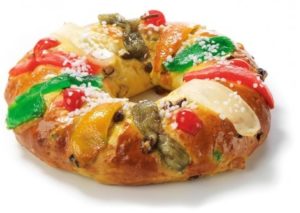 FRANCE: it is traditional in the Provence region to cook up 13 desserts (in honour of Christ and the 12 apostles) which are left out for 3 days for people to graze on.
GERMANY: Roast goose with dumplings, red cabbage and Grunkohl (kale) stew. You also might be offered "ein Knacker" which is a bit of smoked sausage.
For those with a sweet tooth, a Pfefferkuchenhaus (gingerbread house) is the order of the day.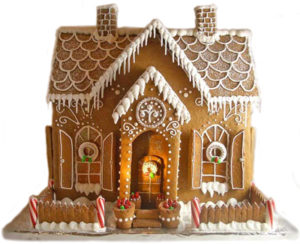 POLAND: they tuck into an enormous banquet called Wigilia (or the Star Supper), featuring dishes such as borscht and dumplings.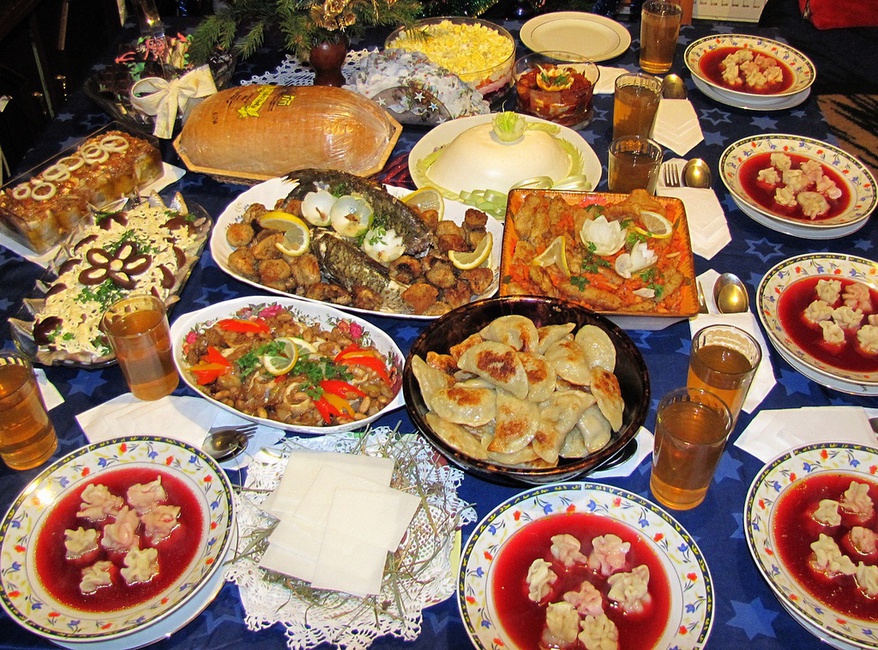 ICELAND: they are more likely to serve up Puffin or Reindeer (hope they haven't mentioned this to Rudolph…)
BULGARIA: the meal should have an odd number of dishes (normally 7, 9 or 11) and an odd number of people around the table. The meal includes a special round decorated loaf called 'pita' which has a 'good luck' coin baked in it.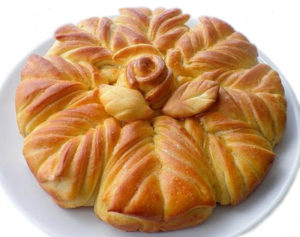 And a bit further afield:
AUSTRALIA: As well as all the traditional cold cuts, seafood and salads, they have created a recipe called 'White Christmas' which is a sweet slice made of copha (vegetable fat) desiccated coconut, rice bubbles and mixed dried fruits fruit.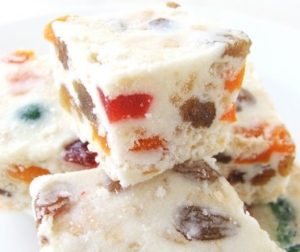 SOUTH AFRICA: Every December locals feast on a seasonal delicacy – the deep fried caterpillars from Emperor Moths.
JAPAN: Family traditions for the Japanese include eating their big holiday meal at KFC! (no comment…)


So plenty to tickle your tastebuds here if you're looking for an alternative to our traditional UK festive meal!
Whatever you decide to cook up on the 25th, we hope you have a truly Merry Christmas and a Happy New Year.