Are you friends with your work colleagues?
Who doesn't enjoy a friendly after work drinks?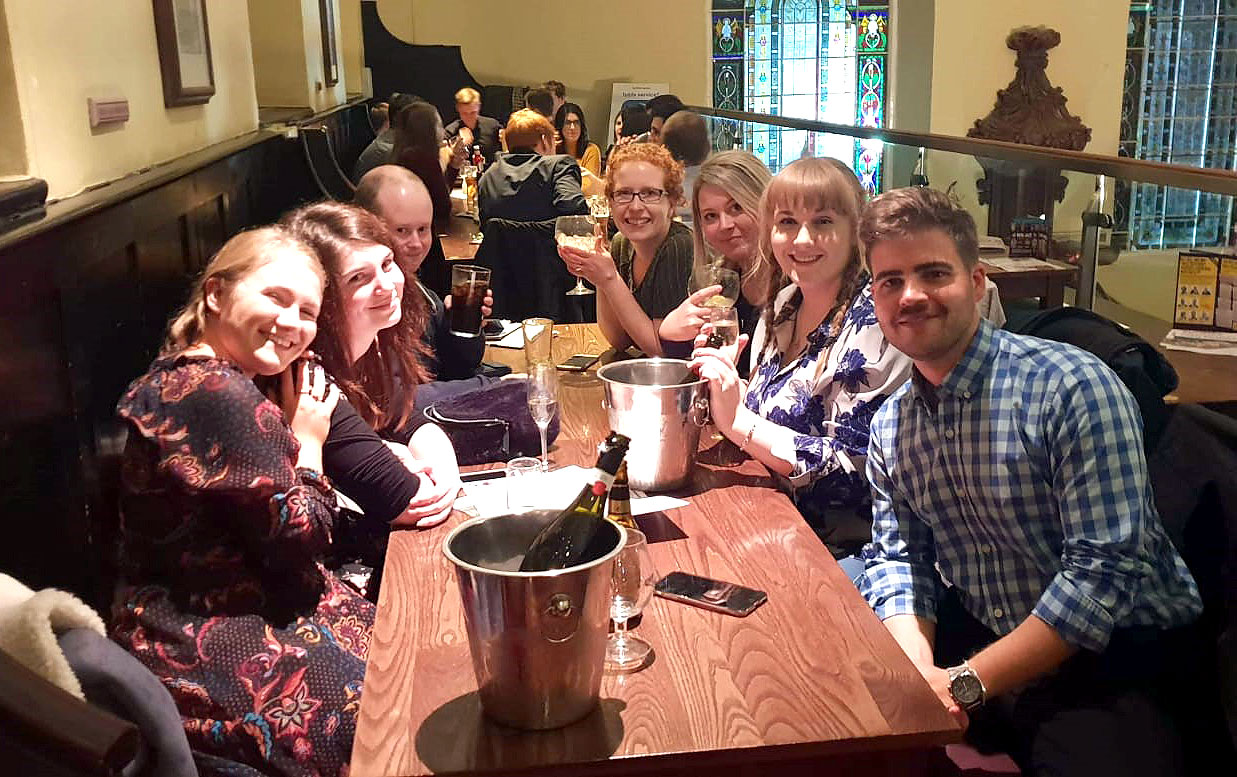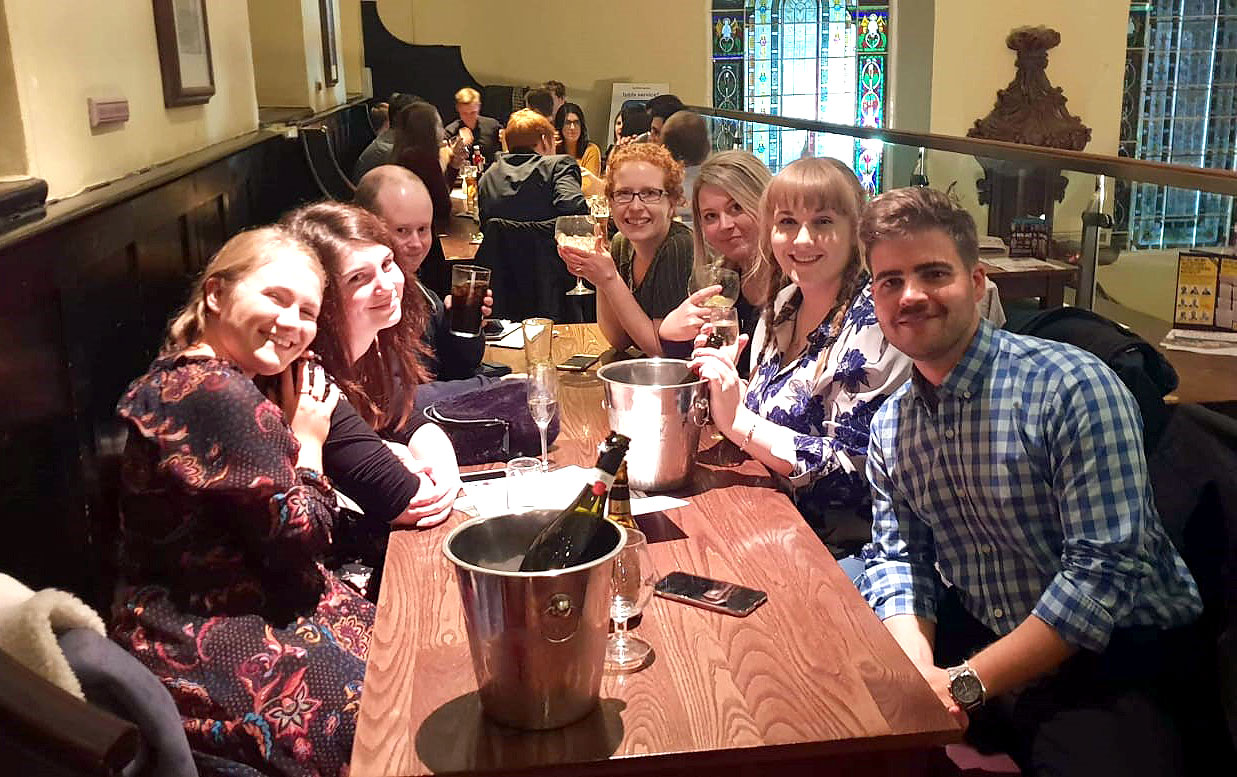 I have always felt very sad for those I have spoken to who tell me that they are barely any closer to their work colleagues than they are to strangers on the street. In my opinion, unless you are so consumed and happy in the work that you are doing, having friends amongst your colleagues is essential to being happy in your 9 – 5 job…cue Dolly Parton!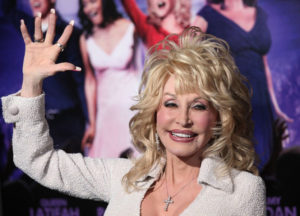 When you apply for any job, you'll often see a required skill being that you must be able to work within a team. You must be able to do this effectively in order to get the job done. But what makes a good team? Knowing each other's strengths and weaknesses, trusting others to handle parts of the workload well and feeling comfortable enough to compromise and overcome obstacles with the path of least resistance.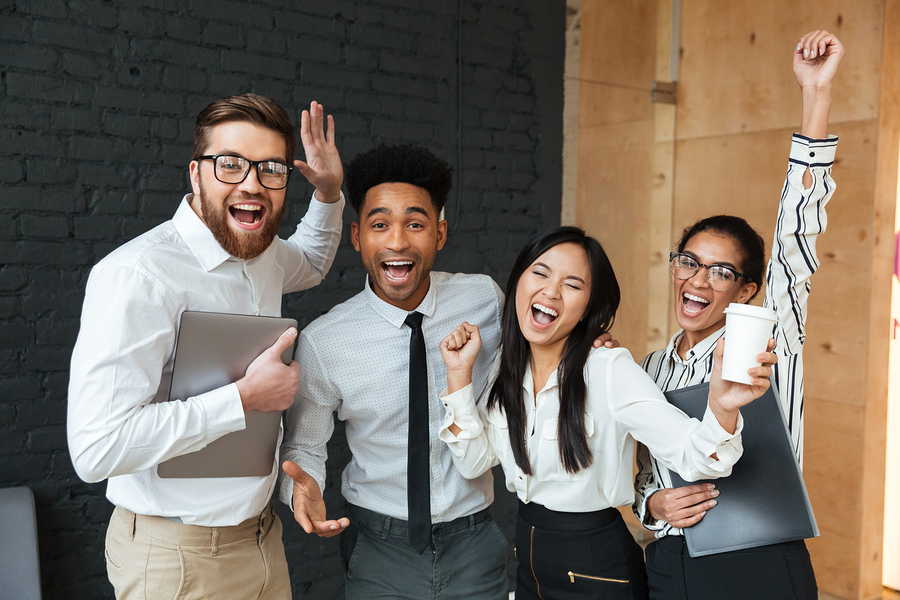 What better way to achieve this than with friends?!
Giving yourself a chance to grow and bring new ideas to the table will always be better if you are comfortable, friendly and actually LIKE the people you are sharing your workspace with.
It is always hard coming into a new group of people and finding a place where you can make a difference in any way. It is so much easier to approach new people within a company when the people you need to communicate with seem friendly and open to receive you.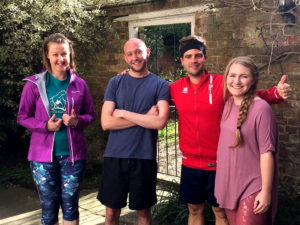 A friendly atmosphere will filter throughout the business and keep everyone smiling and motivated. Who wants to walk into a room full of people to present a new idea and be greeted with a chilly, implacable atmosphere? Even if you are not sure how your thoughts will be received, it is nice to know that you will still be greeted with a friendly smile and a wink from the back of the room. It gives you that little bit of confidence to try your hardest (and promises of a cheeky latte during lunch if it all goes wrong.) Because it can always go wrong…and often does!
For those lucky enough to have Netflix, you may have been as excited as I was when 'About a Boy' was added to its repertoire not long ago…' No man is an island' is a very true sentiment in my mind. We need other people to lean on because as we all know, people have good days and bad days. I take great pleasure in knowing that if I am ever having a bad day, my lovely people in the office will help me by picking up a bit of that slack. Moreover, they know that when the time comes, I will repay them in kind. We know that between us, we can keep everything moving and growing with smiles…and yes, you can put that on a mug.
Speaking of mugs (no, this is not what you should call your colleagues!??!) the main thing to remember is this…if you are friends with the people you work with, you are much more likely to have a cup of tea made for you during the day. And what could be better?!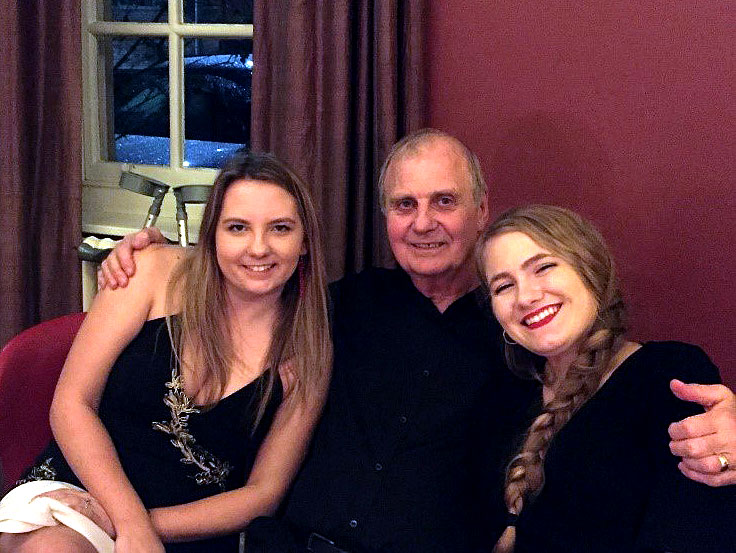 If you are lucky enough to have visited our Exeter office, you may have seen the big sign that hangs on one of our office walls. Work hard and be nice to people. Truer words could not have been spoken for me!
Lots of friendly smiles and hugs to all of the people I work with…Eleanor x