Study AAT and save money with exclusive offers and discounts with TOTUM powered by NUS extra!
As an AAT student, you are able to purchase a student discount card which offers 100's of discounts such as 10% off at the Co-op, 10% off at ASOS and 25% off Odeon student priced tickets.
The student card was known as the NUS card and has been renamed the TOTUM card.
To purchase your TOTUM card, (once you have registered with the AAT), just log into your MyAAT account and head over to AAT Rewards.
The easiest way to locate AAT rewards is to type AAT Rewards into the search box – this can be found on the top right-hand side of your MyAAT account.

Then click on the AAT Rewards link: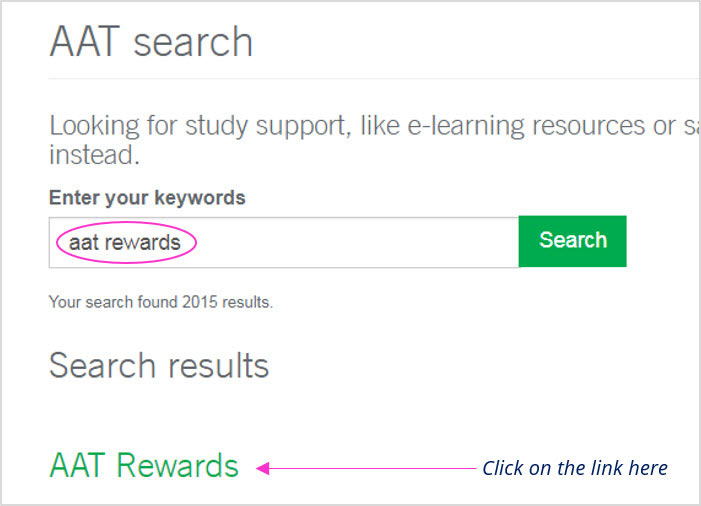 Follow the link into the AAT Rewards website by clicking on Shopping and then TOTUM Pro Discount Card (see screenshot below):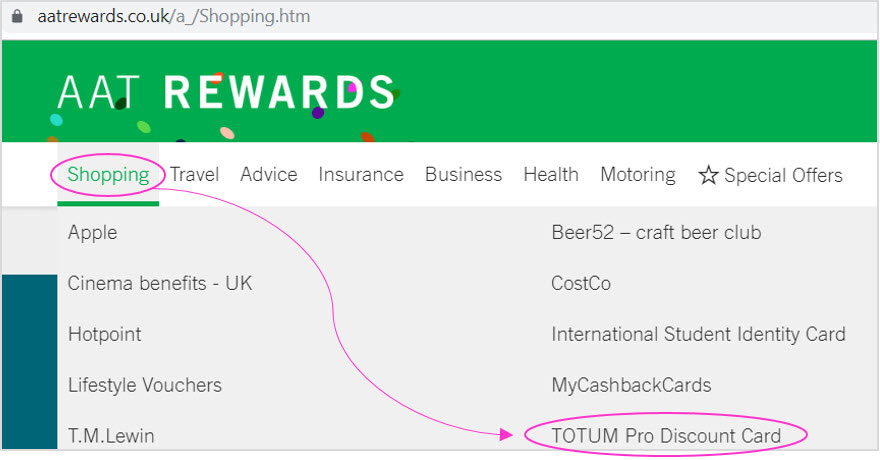 This should take you through to the screen shown below. Continue through the links to gain your TOTUM Pro Discount Card.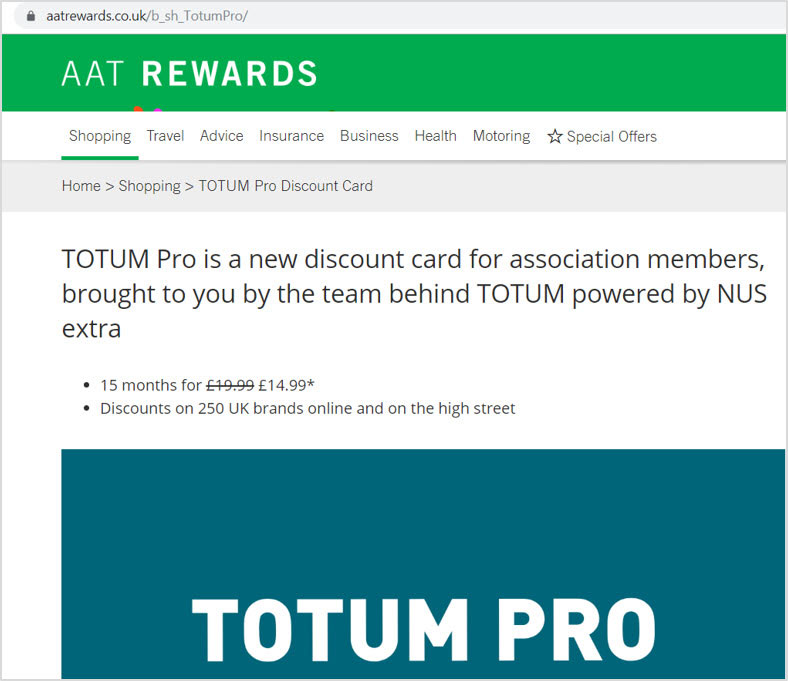 Continue through the following steps – this will only take a couple of minutes;
Enter your email address on this page and click Next (you will also need to agree to the privacy statement)
Your verification code will appear. Click the Copy Code button to add it to your clipboard
Click on the Get your TOTUM Pro Card button; you'll then arrive at the TOTUM website
Enter your email address, enter it again for confirmation and click continue
Enter your first name, last name and birthday. For course subject, select other and for year of study select Year 1. Create a password; accept the terms and conditions and click continue
Type "the Association of Accounting Technicians" or "AAT" and click on the full name when it appears. Then click Verify my student status
Click Select by Enter the verification code (as generated by the AAT in step 2 – the code copied to your clipboard) and click Submit
Select TOTUM Pro from the list and the 15 months option (to get your 3 months free)
Purchase your TOTUM Pro card
Don't forget to add your postal address so that the card can be sent directly to you
Then enjoy the benefits on some of the most popular brands in the UK!