If you would like your employer to pay for your course:
If you would like to enrol with Accountancy Learning, but your employer will be paying for your course, there are a couple of different options available to you:
You can enrol via our website shop if you are paying in full or taking advantage of our interest-free payment plan option. Shown below is a screenshot from our website "Enrol" page detailing the courses you can choose from. Just click on the relevant box and on the next page you will be able to select your chosen course package and payment method.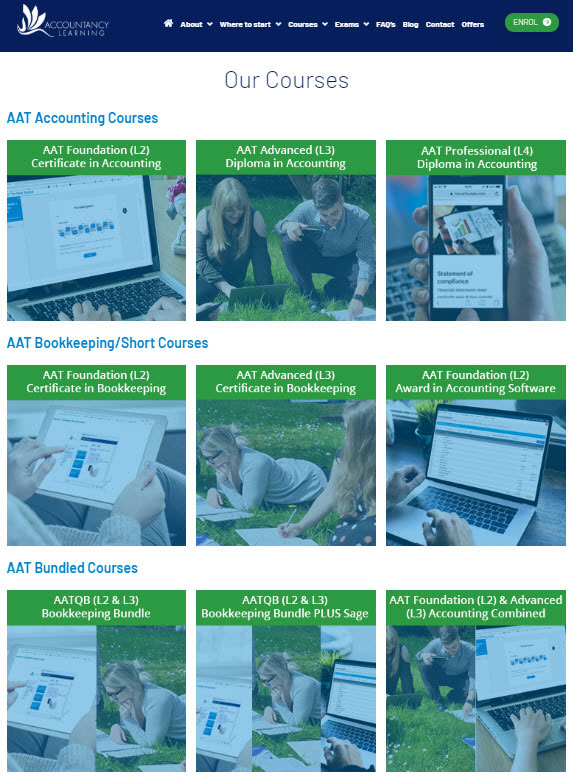 To ensure that we invoice your employer, you will need to list out all the details of who is paying i.e. name, address, email etc in the billing address section. In this way, we can send out a VAT invoice for your enrolment directly to your employer.
Alternately, you can ask us to email across an enrolment form to you – just phone the learner support team on 01392 435349 or email us at

[email protected]

.
When filling out your enrolment form, you can check the box that requests us to invoice your employer. Once completed, just send it back to us and we will invoice your employer and start processing your enrolment!