What's the difference between distance learning and classroom learning?
If you are thinking about embarking on an AAT qualification, one of the first decisions to make is choosing the style of course that will suit you best. Here we take a look at the two main learning routes, namely classroom learning and distance learning:

Classroom Learning (college courses):
You are probably already familiar with further education (FE) colleges who provide a wide variety of accredited and non-accredited courses. Publicly funded colleges are primarily covered by the Department for Education and are subject to Ofsted inspections.
Typically, college courses start at the beginning of the academic year i.e. September, but some colleges do have a further intake in January. You may be required to attend an interview prior to being accepted onto the training programme.
Colleges offer a variety of training programmes which are usually studied via:
Weekly day release
Evening classes (generally 1-2 evenings per week)
There are set term times (3 terms) which mainly finish in early July. During half terms and holidays, you are unlikely to have access to a tutor, and you may not be able to talk to your tutor outside of your study days.
Learning Methods and Materials:
These days, many taught courses will adopt a 'blended' learning approach – this means that learning materials could include a mix of:
Tutor presentations using interactive and non-interactive whiteboards, flipcharts and so on
Other tutor led sessions might involve working through text book activities with the tutor working around the group to provide additional support as needed
Some tutors may include group activities which can provide useful peer learning
Other sessions could include working through online activities, question banks and practice assessments
If a day release course, the morning session could be tutor led with the afternoons free for working on your own
Each week will usually focus on a new topic within an AAT exam subject and you will be expected to keep up with the pace. On occasion, this could mean that you need to carry on working on a topic in your own time, so that you are ready to study a new topic at the next session. If you miss any sessions or know you are going to be away, you should ask your tutor for a plan of what will be covered during the session so that you can catch up in your own time. If you don't do this, there is a danger that you could start to falling behind with your course which can become a slippery slope.
When it comes to progress tests and practice assessments, some tutors will mark these for you and provide feedback, others may ask you to swap papers with another student and you will mark each other's papers (with the answers to hand), and sometimes you will be provided with the solution papers in order that you can self-mark.
Advantages of a college taught course:
Having a timetabled programme will help you keep on track with your studies and complete your course on time
You will have face to face contact with your tutor
There is the social aspect to take into account – you can make friends, compare notes and learn from your fellow students; in other words, enjoy the 'college experience'
It will be easier for you to get yourself into a study routine, thus keep motivated
You won't have to worry about organising your exams as this will all be done for you
Publicly funded colleges are subject to Ofsted inspections, so you can check out when your local college was last inspected and what grade they achieved (obviously this in no way guarantees high quality across all the courses offered – as with anything, some courses are going to be excellent and others less so)
Disadvantages of a college taught course:
You will have no flexibility about when you can start your course, the dates and times of your taught sessions and you unlikely to have much of a say in terms of when you can sit your exams (whether you are ready or not)
College taught courses tend to be more expensive than distance learning courses as colleges generally have higher overheads to cover. Do also make sure what is included in the course fee e.g. does it include AAT membership, exam fees and text books?
You will have to factor in travel time and the costs involved to get to your college sessions (and if relevant, cover to look after dependants)
If enrolled on a Day Release course, you may have to negotiate time off if you are in employed work
During your college sessions, you will have to work at the same pace of your fellow students (which may be slower or faster than you might wish)
if you fall behind on a taught course, it can be confusing keeping up with rest of the group whilst still struggling to understand what was covered before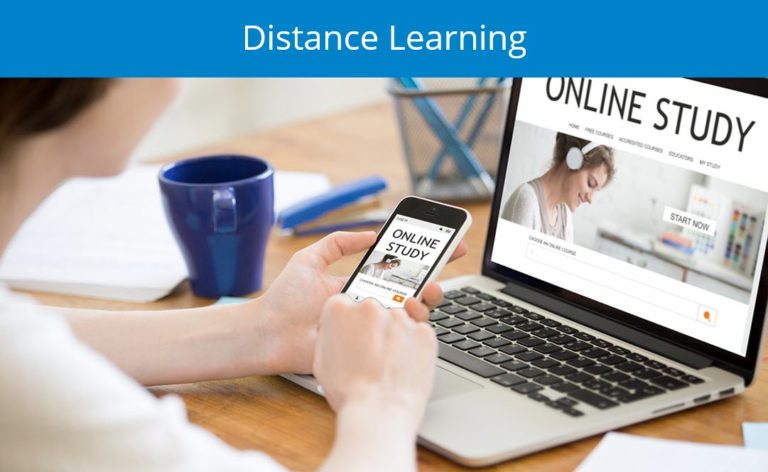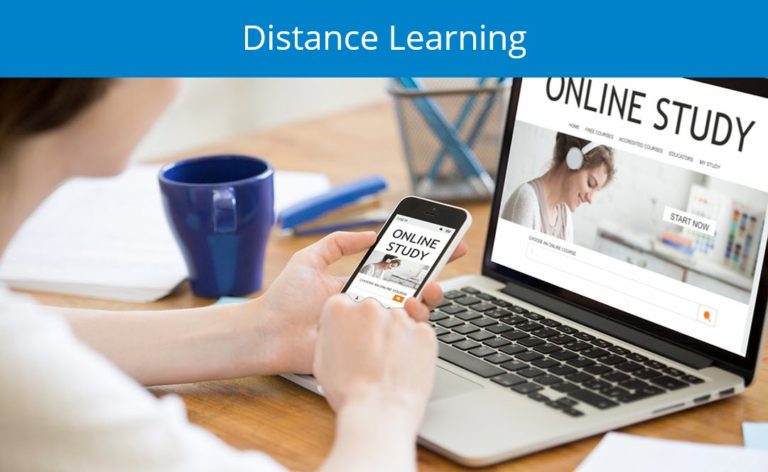 Traditionally, distance learning used to be undertaken on a correspondence course basis; however, times have changed somewhat due to advancements in technology. Distance learning can now be described as education that is received at an 'off site' location (home study or in an office at work) and these days, it generally involves some sort of computer based training or system.
Typically, you can start your course at any time of the year (unlike a college course) and usually, you can be up and running with your course (in some instances) within a couple of hours!
Many distance learning providers will have their own online learning platform where some or all of your learning resources are located. Most providers supplement their online resources with hard copy text books (either created by themselves or from one of the three main AAT text book publishers, namely BPP, Kaplan and Osborne.)
Learning Methods and Materials:
Again, many distance learning courses will adopt a 'blended' learning approach – this means that learning materials could include a mix of:
Interactive and/or non-interactive tutor presentations, some will include voiceovers (narration) and supporting transcripts that you can download
Interactive and/or pdf activities, progress tests and practice assessments
Interactive questions banks
Text books
Some providers offer online courses presented by a tutor – these are timetabled i.e. you will study a specific topic in each session. The presentations are often recorded so if you miss a session, you can watch it back at a more convenient time
Most providers will assign you with a personal tutor to mark your work and help you if you get stuck, but the amount of support offered will vary (definitely a key point to check out when thinking of enrolling with a provider)
Whilst studying via distance learning offers a great deal of flexibility in terms of being able to study at your own pace, you will have to have a high degree of self-motivation and organisation. It will be important to establish a study routine for yourself quickly and then ensure you stick to it. It's all too easy to say "I'll do it tomorrow!"
We all learn differently too, so from the outset, you should be clear about what type of learning resources you will be provided with and if possible, ask for some sample materials to make sure they suit your learning style.
Advantages of a distance learning course:
Distance learning courses are very flexible – you can start your course at any time of the year and you can create a study schedule for yourself that will fit in with all your other work and personal commitments.
Distance learning courses tend to be a little cheaper than college courses as they usually have lower overheads.
You will not have to factor in travel time and associated costs of getting to college classes as you can study from the comfort of your own home.
No lost time at work: distance learning means that you can continue earning while you learn, with no drop in wages/salary
You can sit your exams when you/your tutor feel you are ready and confident to sit them
You can study at your own pace e.g. you don't have to worry about keeping up with the rest of the students in your class, nor will you be twiddling your thumbs if the pace is too slow for you
Disadvantages of a distance learning course:
You have to be very self motivated to study from home when there are lots of distractions around you. If you have enrolled on a tutor supported course (which most of them are), ask what proactive support you are likely to receive e.g. will your tutor contact you regularly to help you keep on track with your studies?
You generally won't have face to face contact with your tutor, although some providers are happy to contact you by Skype or other online video method to help you if you are stuck. If you need face to face tuition though, distance learning may well not be for you.
You will miss out on the social aspect of a college course – whilst you may be able to communicate via online forums and Facebook groups, you will not have face to face interaction with other students
It will be harder for you to get yourself into a study routine – a college course has set days or evenings for you to attend, which imposes a routine on you. With distance learning, you will need to impose this routine yourself
If you are not particularly technology orientated and are worried about using new technologies, classroom learning would probably suit you better as most distance learning courses make use of on-line (e-learning) in addition to traditional study materials (some courses are completely online).
Regarding technology, the exams you sit will all be online, using the AATs SecureAssess system. You can practice using the technology beforehand though with the AATs sample assessments which use the same software that you will get in your live exams.