So, I have been thinking about writing a blog like this for a while to help those like you to decide if AAT is right for you and your career goals and help you face the fear of starting education again!
Firstly what is AAT?
Don't worry, you aren't alone if you don't know what it is! Before I started working at Accountancy Learning I didn't have a clue either! So let me explain…
AAT stands for the Association of Accounting Technicians. It's the entry point for anyone thinking of starting or enhancing their career in Accounting or Bookkeeping. And trust me, just because you may not have heard of the qualification doesn't mean employers haven't! In fact, it's the UK's leading professional membership body for accounting staff and has over 150,000 members in over 90 countries worldwide.
Upon completion of AAT you can then progress directly onto ACCA, ACA, CIMA or many other qualifications!
Do I even need an AAT qualification?
Well, that depends how seriously you want to be taken when searching for a new career in finance?!
AAT Qualifications are recognised worldwide and are greatly respected in the finance industry. They are designed to give you the practical skills you need to build a career in finance. Plus, the chances of progression within your job role is a lot higher than for someone without these skills.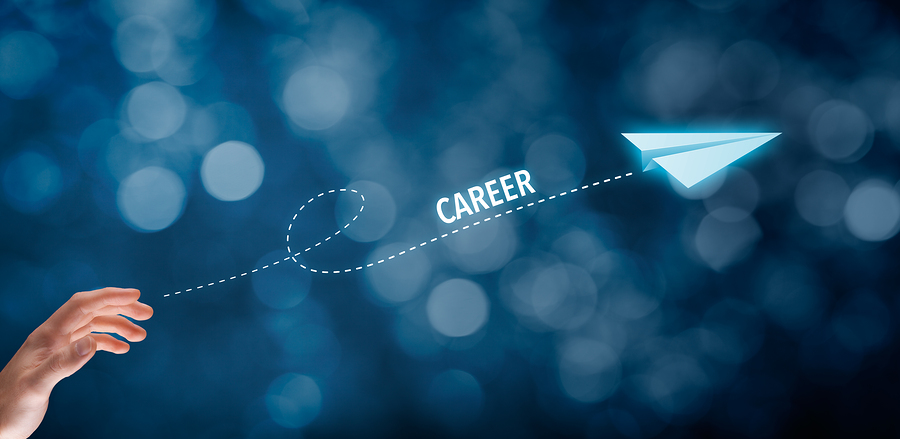 Are there entry requirements?
A lot of people think that there are specific requirements to begin AAT such as age, experience and relevant qualifications. You will be glad to know that this is not true:
Age – you can begin your studies at any point as long as you are aged 16 or over. We have students ranging from 16 – 60 years old! It is never too late to start or enhance your career.
Experience – you don't need to have any experience with finance, you just have to be willing to learn! Most people who start AAT don't currently work in finance but they do want to go into finance in the near future. If you do have finance experience, then you may be able to start AAT at a higher level – you can take the AAT Skillscheck to see which level you should be starting at. Some students find it useful to undertake the AAT qualification to recognise their workplace skills – great for the CV too!
Relevant qualifications – you don't need any formal qualifications, although it does help to have a good level of numeracy and literacy e.g. GCSE grade C or above in Maths and English (or equivalent) would be ideal.
Is AAT classroom-based?
Some providers do have classroom-based studies and some (like Accountancy Learning) offer distance learning courses which means you can study in your own home at times that suit you! But please remember you will have to sit exams at your local exam centre which you can find here: https://www.aat.org.uk/assessment-venues/search
Accountancy Learning also delivers Apprenticeships the South West of England and these involve classroom-based studies (but don't have to).
Still not convinced?
Here's what some of our students have said about our AAT courses: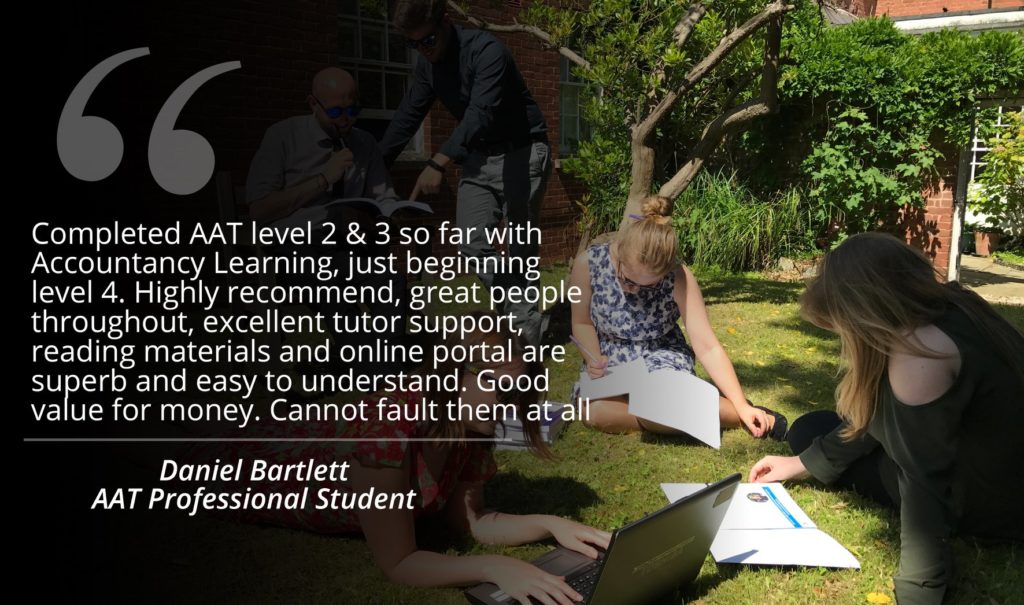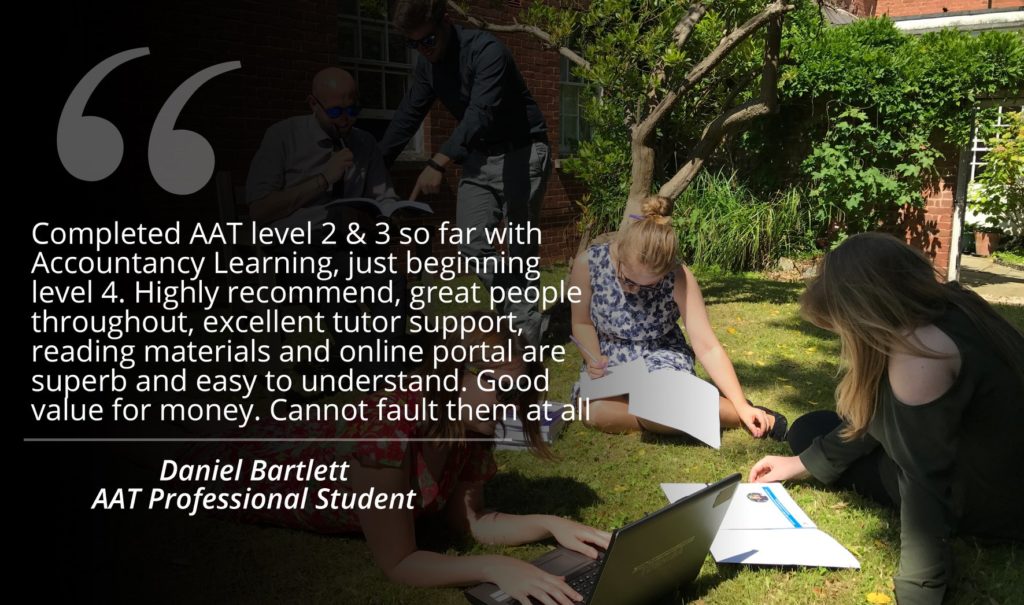 Does achieving AAT mean that I can only work within an Accounting practice?
A common misconception is that you can only work in Accountants or small firms. This is not the case, every single business in the world needs an accountant or bookkeeper! You can volunteer in a local charity, start your own business as a bookkeeper or even work in businesses such as NHS, film forensics or in the public sector – the opportunities are endless!
We would love to help you find the right course for you!
We can help you with the following:
Different packages to suit your needs – we offer Basic (self-study) packages and Tutor supported packages to help you study in a way that suits you.
We have outstanding pass rates across all levels off AAT, so rest assured you can feel confident in passing your exams with us!
We have outstanding completion rates – this is due to our excellent tutor support and personalised individual learning plans (ILP) to help you complete your studies quickly and efficiently.
Interest Free Payment Plans – to help you spread the cost of the course so you can study and qualify without worrying about the price!
Accountancy Learning are multi AAT Award winners because of our outstanding courses, excellent support and high pass rates. So you're in safe hands!
Still have more questions?
Contact us and we will be more than happy to help you with any other questions you have. We understand that studying can be daunting, so we want to make sure that whatever you decide is what suits you and your needs.
T: 01392 435 349
FB: https://m.me/AccountancyLearning