2020 is the International Year of the Nurse and the Midwife
However, 2020 may well be remembered as the year of COVID-19 and the year that we all donned our slippers, chatted to our colleagues from the comforts of our own homes using one of the many video conferencing applications. The year that our elderly relatives learnt to video call (who knew I would receive videos from the future mother in law while she is baking bread in her kitchen? Wow our very own live cooking show!). It's the year we started running out of desks and office supplies, causing a wave of creative solutions for a suitable desk…wow…an ironing board as a desk?!
It's the year we were all placed on lockdown, leaving the house only for daily exercise or essential food shopping. It's the year we all had more time on our hands to tackle that long list of odd jobs, gardening, cleaning, painting etc. It's the year many were placed on furloughed leave; it's the year sadly, many were not so lucky and lost their jobs. It's the year children were home schooled, and parents started to wonder how on earth can we teach the little ones while video conferencing? It's the year parents discovered Joe Wicks and every weekday joined an online workout – aimed at school children but let's face it…many parents were happy to take part in this one moment of light relief in what is the strangest year yet.
It's the year we all stood outside our houses clapping for the NHS…which I for one had shivers down my spine when standing outside my own house on a Thursday night listening to the whoops, cheers and clapping and even dancing in the streets to celebrate the NHS.
So it is no wonder that 2020 is also the International Year of the Nurse and the Midwife with April 7th 2020 having been World Health Day celebrating the incredible contribution of all nurses and midwives around the world.
We salute these incredible people who are at the front line of the COVID-19 response and we are all so very grateful for the fact that on a daily basis they are working hard to protect those who are now more than ever in need of their help.
World health day is an opportunity to advocate commitment and dedication to the profession and from myself and the team here at Accountancy Learning – we thank you – and as our own little way of saying thank you we have created this blog to recognise the hard work and dedication of a few of our very own students who work within the NHS. We truly thank you and we are very grateful for your critical support and commitment to your roles and studies throughout what is a very challenging time – we salute you 🙂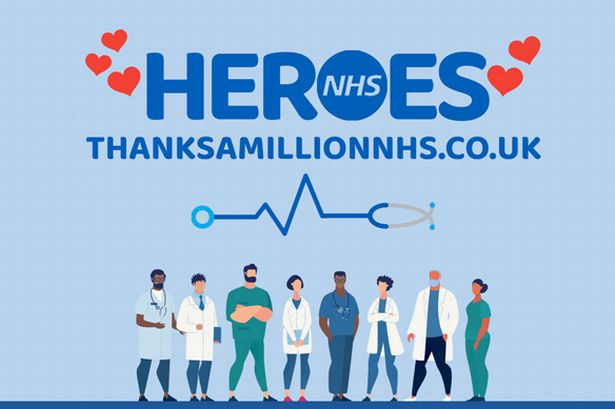 Written by Chrissy Greatwood